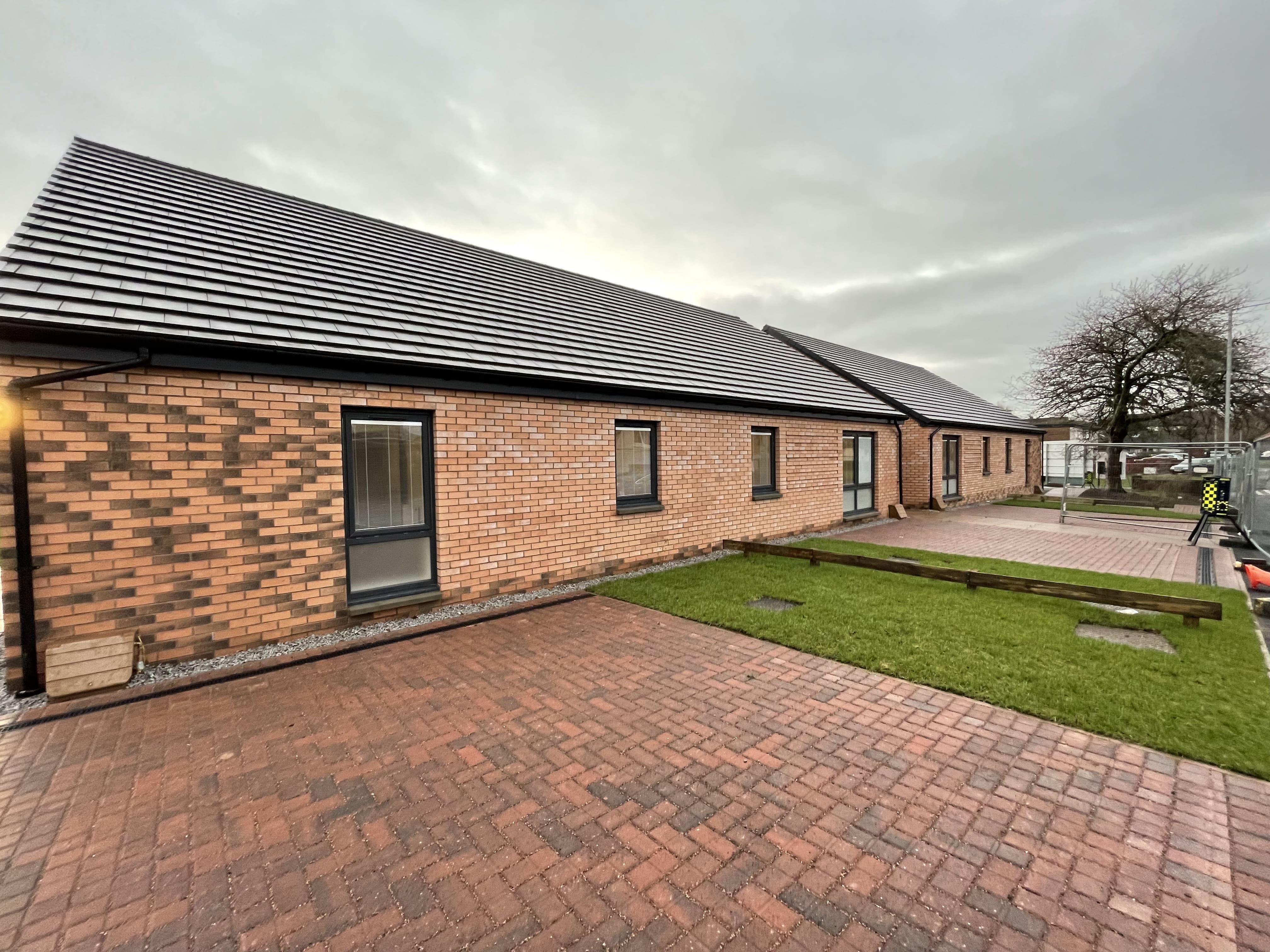 Lincluden is our exciting new amenity and wheelchair-friendly development, alongside a staff base for Turning Point Scotland.

The development has completely transformed the land into 11 two-bedroom/three person bungalows designed to meet the needs of people with an accessible housing need. The ground floor accommodation has been built to certain standards which includes apadtions such as level access and lower light switches.

The Longmeadow development has been purposely designed with a mix of housing types for a variety of tenants from multiple generations and varied needs.

The first seven of the homes that have been handed over are built to Passivhaus standards. The further 20 units, which will be handed over later in the year, will be Silver Standard Sustainable Buildings.

We have an ongoing development programme that will see over 350 new homes built by 2024, creating new and prosperous communities where people want to live. Click here for more information.