If you're worried about making rent payments, have faced a change in circumstances or have missed a payment, please get in touch with your Income Officer.

It's really important to do this at an early stage. We'll always be sympathetic and most people feel much better knowing that a plan is in place. Please don't delay getting in touch if you find yourself in financially difficult circumstances.
Quick links


Search for your income officer

The sooner we know there is a problem, the more we can do to help you resolve it.
Struggling with the cost of living?

We'll do all we can to help but on occasion, you might benefit from the expert knowledge and advice of others.

Below, you'll find a list of agencies that can provide advice, support and other practical help.
Energy Advice Scotland

Free, practical advice on issues relating to your energy supplier. They can help if you:
Have an energy enquiry relating to your supplier (no matter how complex)
Wish to understand your energy supplier's complaints process
Are experiencing any problems with your energy bill
Lemon Aid

Lemon Aid, from Citrus Energy, exists to help energy consumers make genuine savings on gas and electricity costs through impartial advice and recommendations.

They can even help you apply for services you may be entitled to such as white goods schemes, discounts on your energy bills, benefits and many other services.

Whilst the website says they serve residents in Ayrshire, Lemon Aid also have an office in Dumfries.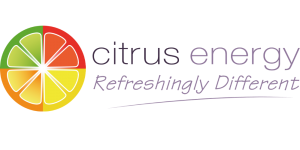 Dumfries and Galloway Citizen's Advice Service

DAGCAS provides free confidential advice and assistance on a number of issues including:
Benefits advice
Consumer rights
Debt
Employment
Court appointments
Housing and homelessness
Immigration
NHS complaints
Relationships
Money Advice Scotland

Money Advice Scotland work to improve financial wellbeing by making sure you can access the advice and support you need.

Their advisers can help answer any initial questions and direct you to free, impartial debt advice. You can speak to someone confidentially via their webchat.

Alongside their chat service, they offer online tools and resources to help improve your financial wellbeing. They work to ensure that you can access the advice and support you need, at any point in your life.


Citizens Advice Scotland's Money Map will help you find sources of online support to:
Increase your income
Reduce your bills
Ease the costs of daily living
You can find tips on making the most of your money, including budgeting and saving tips, as well as information on benefits and grants available. You can create a personalised 'List' of resources to return to later.
Dumfries & Galloway Council

Contact the Council for information on:
Council tax reduction and Housing Benefit
Discretionary housing payments
Free school meals
Scottish Welfare Fund
Those looking for information on Universal Credit should refer to the Department of Work and Pensions. Click here for more information.
Free school uniforms

There are six permanent School Uniform Banks in D&G which are open all year for the donation and collection of school uniforms:
Reuse Recycle, Enterprise House, Fountain Way, Stranraer
Newton Stewart Initiative Community Shop, Dashwood Square, Newton Stewart
Dalbeattie Community Initiative, 71 High Street, Dalbeattie
Action for Children, Kirkfield, Greystone Avenue, Sanquhar
Poverty & Inequalities Team Free Uniform Store, Loreburn Hall, Newall Terrace, Dumfries
Newstart Recycle, Provost Mill, North Queensberry Street, Annan
For more information, email the Poverty and Inequalities Officer Wendy Jesson on Wendy.Jesson@dumgal.gov.uk
School grants

Some may be entitled to access support for school children and there's information here about clothing Grants, free school meals and other school benefits

Free period products

Anyone living in D&G can register to receive free period products.

Surplus food projects

There are a number of food banks across D&G, but the majority of these require a referral from the local CAB. The projects listed below are available to anyone in need and do not require a referral.
The Food Project
River of Life Church, DG1 1LU
Surplus food from local supermarkets. 19.00 - 20.00, seven days a week.

DGMA Community Fridge
Old Debenhams building, DG1 2QT
The surplus food area is replenished on Mondays and Saturdays.

South Machars Community Fridge
South Machars Community Centre, DG8 8PN
Surplus food from local supermarkets. Open every day during centre opening hours.

Stepping Stones Community Larder and Foodbank
St Andrews Street, DG7 1DE
Open Monday and Friday 10am to 12pm and Wednesday 11am to 1pm
Summerhill Community Food Hub
Old Ballochmyle Terrace, DG2 9EF
Offers memberships for weekly cooking classes and hosts a food pantry drop-in.

Lochside Community Centre
Rankine Ave, DG2 9NS
Operates 'GRUB CLUB' through school holidays (free meals). Surplus food left outside regularly during the week at around 11am. Visit their Facebook page to stay updated.

Community Foodsharing in upper Nithsdale
Nith Buildings, DG4 6RX
Get in touch for more information. Visit their Facebook Page here.
Three Villages Café
Penpont, DG3 4BP

Fed Up Community Café
12 Bridge Street, DG9 7HY
Lunch served between 12.00 and 14.00.

Kate's Kitchen
The Old Bank, DG12 6AN
Tuesdays & Thursdays.
Breakfast Club at 10.00 & sit-down meal at midday.
LING Lunches
New Galloway Town Hall, DG7 3RL
Every Tuesday between 12.30 and 14.00.

SMCC Pop-up Café
South Machars Community Centre, DG8 8PN
Every Tuesday between 09.30 and 13.30.
DGLocator is a map of services operated by charities, voluntary groups and social enterprises in Dumfries and Galloway.

Each service is easily searchable by content, location and/or category. Individual entries currently contain a service description and methods of contact.

The app works with your device to allow you to call, email or locate the services simply and quickly. It's free to download on both iOS and Andriod devices.
A new website providing information on the wide range of advice and financial support available to people in Scotland has been launched.

Developed by the Scottish Government as a 'one stop shop' to help those struggling with the cost-of-living crisis, the website includes information on help available for households to meet rising energy, housing and other costs.

It also provides details on accessing Scottish and UK social security payments, including online benefit calculators, as well as wider health and wellbeing information.

Young Scot also has a webpage with information on new offers, tips on saving money, benefits and links to support, which can be accessed here: young.scot/campaigns/national/cost-crisis