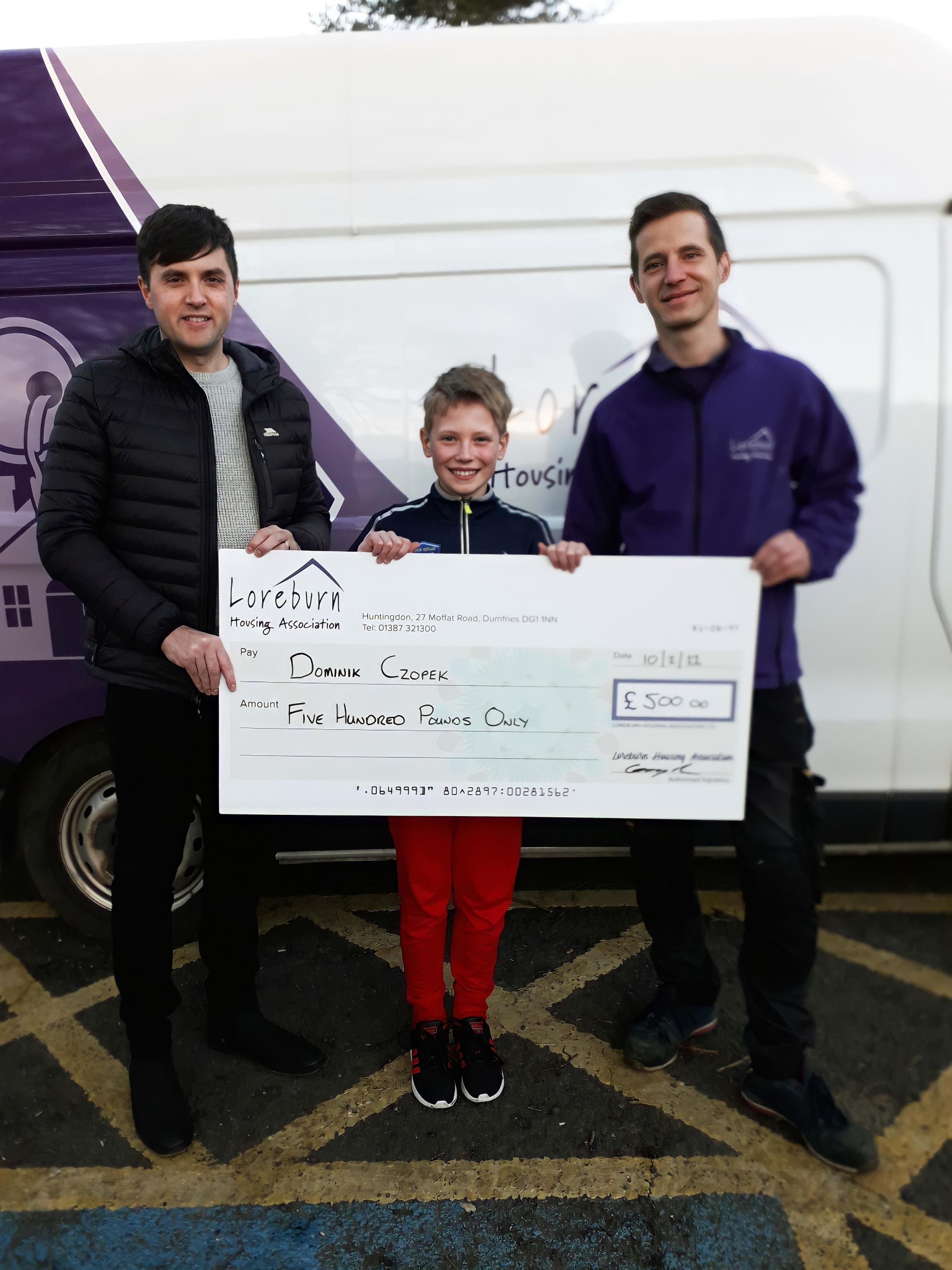 Dominik Czopek started his tennis journey just four years ago. Since then, the young tennis ace has worked hard to put Dumfries on the sporting map.


Despite lockdown, 2021 was a very successful year for Dominik. He worked hard on his fitness and technique by practicing in his garden; training hard to come back even stronger once coaching sessions resumed.

Dominik ended 2021 as the number-one ranked under 10 tennis player in Scotland and 14th in the whole of the UK.

Dad Tomasz Czopek, who works as a Multi-Trade Operative in Loreburn's In-House Repairs Team, said how incredibly proud he is of Dominik and marvelled at how far Dominik has come in such a short space of time.

To help support Dominik follow his dreams, Loreburn have sponsored him £500 from their Community Initiatives Fund to help with equipment costs and travel expenses.

We wish Dominik the best of luck in his tennis journey and hope that this investment will help support him to further success.